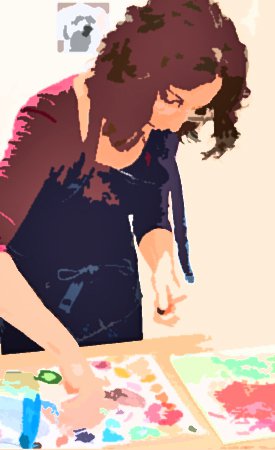 Photo: Dorothy Brown Photography
Jane Oriel's work can be found in many private collections and has been exhibited in solo and group shows nationally, for over 25 years. While living in NYC in her twenties, she studied at The Art Student's League, Parson's School of Design and The School of Visual Arts. After working as a Graphic artist for many years, Jane moved to Woodstock, NY where she started to exhibit her work and gain confidence as a painter. Her work continues to lead her to many different projects.
In addition to editorial illustration, private commissions, large scale public art and graphic design, she has created art work for many non-profit and community organizations, including many animal rescues.
"Creating artwork is where I feel most alive. It requires every part of my concentration. It forces me to trust that where I end up is meant to be."
"Oriel's wonderful portraits capture the warmth and thoughtfulness of her subjects..." ~Urbanhound.com